How to Stop Bullies in Their Tracks, 2nd Edition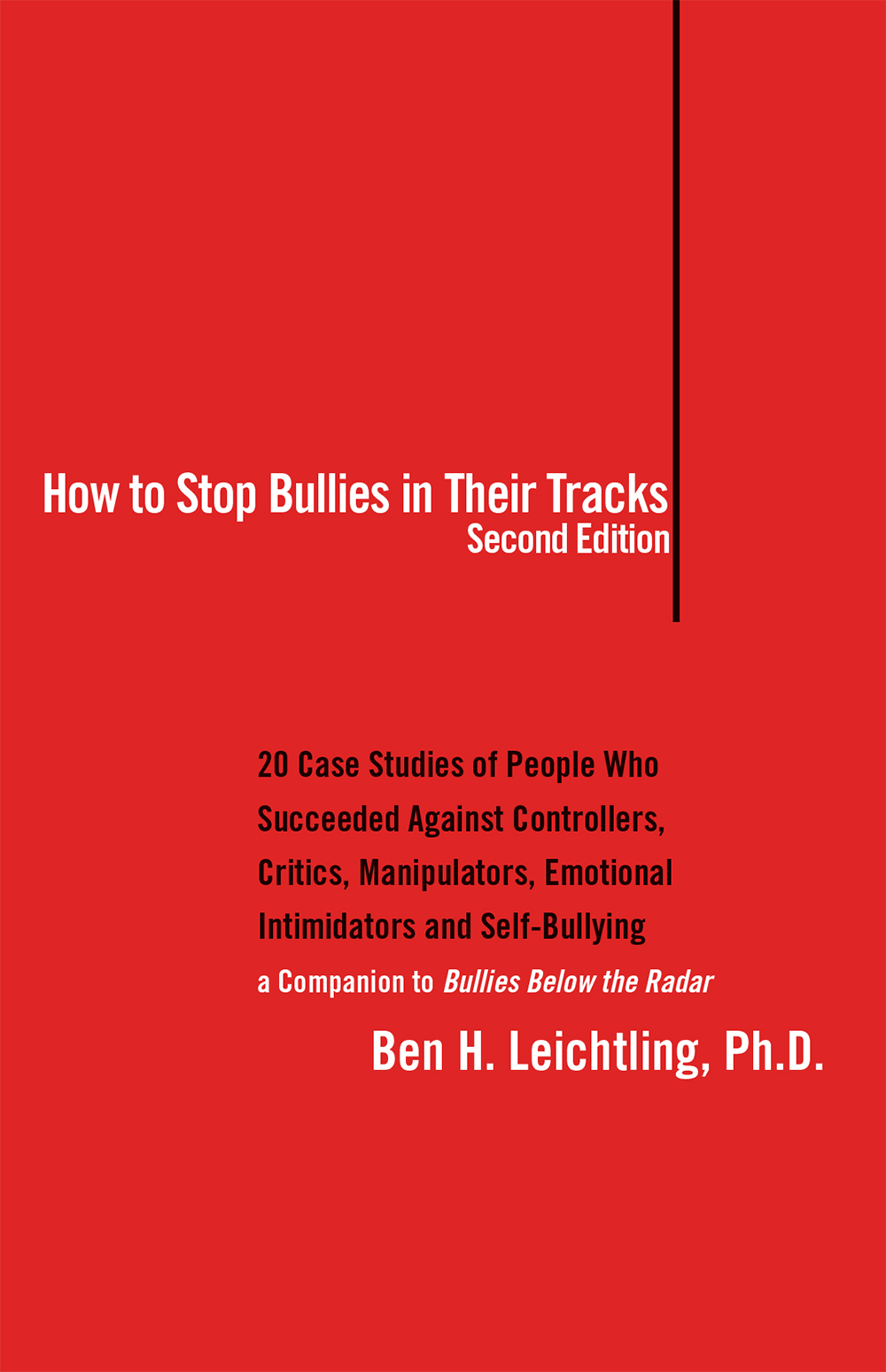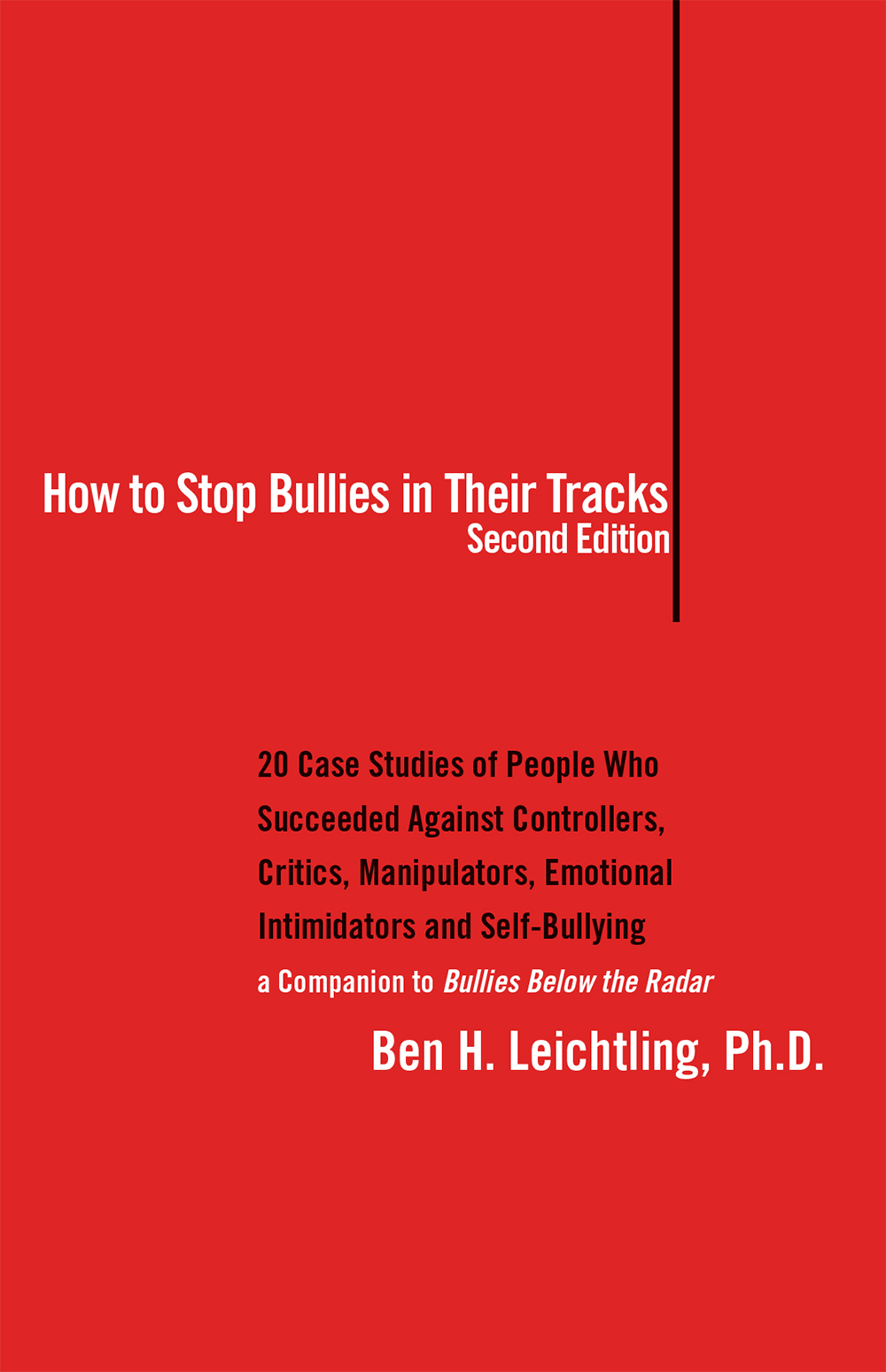 How to Stop Bullies in Their Tracks, 2nd Edition
How to Stop Bullies in Their Tracks, Second Edition, will show you how to apply lessons from 20 case studies to end bullying in your personal life and at work.
Early warning signs of overt and sneaky bullies.
Nine ineffective approaches you should stop using.
The three strategies that will be successful.
A five-step process to thwart the most determined bullies.
Stop self-bullying before it destroys your life.
How to protect your personal ecology.